In the winter of 1944-'45 the village of Iola was to be the last line of defense of the Gothic Line, also known as the Green Line II. The Germans had occupied the area since the summer, building defenses on the surrounding hills and reinforcing them with heavy weapons. The approximately 700 inhabitants of the village suffered harassment and raids by the occupants, to which, from the beginning of October, shots of artillery and bomb raids were also added.
In February 1945 the U.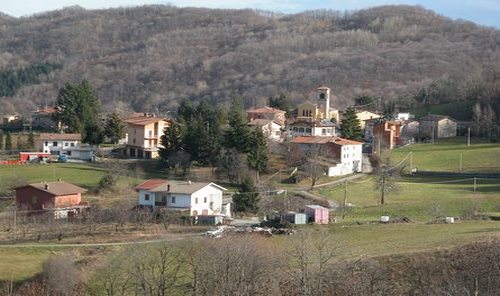 S. 10th Mountain Division, which had arrived on the front several weeks before, with the support of the troops of the Força Expedicionaria Brasiliera (FEB), launched the offensive on the ridges of the mountains of Riva and Mount Belvedere (Operation Encore) reaching, within a few days Mount Terminale, above the village of Iola, defended by German soldiers and artillery of the German 232nd Division.
The summit was taken by the American 86th Regiment of the 10th Mountain Division on the morning of March 3, 1945. The same Regiment in the following hours, engaged in a fierce battle for the conquest of the village which only occurred after violent house to house clashes.
Iola was the first village in the country of Montese to be released. After the arrival of the Americans, the Brazilian troops (FEB) came to garrison the largely destroyed village.